Outsource Accounting Services
Accounting Service for Small-Medium Enterprises / Business in India.
Acounts.in services are helpful for small & medium businesses. Accounting is one of the biggest problems they have to handle. They may be doing well to attract clients and keep their products moving. However, when you do not have accountants to take care of your finances, there will always be a problem. Finding the right accountant for your business is a sure way to avoid a lot of problems.
Acounts.in has highly-skilled accountants available to give affordable outsource accounting solutions for your company. Our accountants have experience with the current accounting, taxation, and Softwares.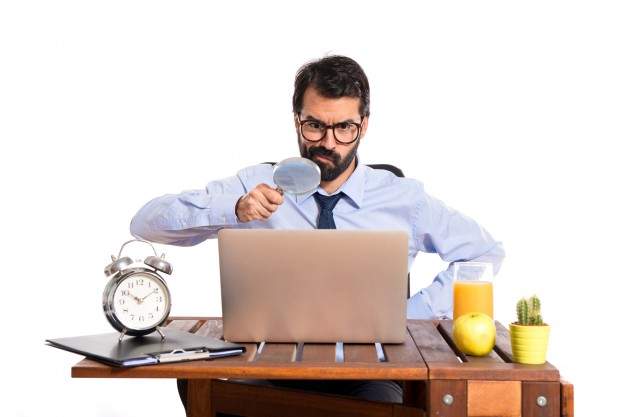 Tired of Accounting Headache ?
Affordable accounting for your Business
Specific Advantage of Outsourcing Accounting Services
Hassle-Free Accounting
Reliability
Accuracy
Save money & Time
Qualified specialist accountants at affordable cost help to increased profitability and success.
BE ONE STEP AHEAD WITH YOUR ACCOUNTING LIKE YOUR COMPETITORS
You don't need to be a big enterprise to look at the benefits of outsourcing accounting services. In fact, many small to medium businesses have accepted this modern trend to enabled producing lower cost and increased productivity.
Our Accounting Service Covers
GST Adjustment Entries
Day To Day (Sales / Purchase Bills​, Receipts / Payment Vouchers, Journal Entries, Adjustment Entries, Cotra Entries, Bank Reconciliations.

Record inventory

Job Casting 

Cash Flow Statement 
Month End Close Out
Preparation of Financial Statements
Analysis of Financial Statements
Internal Audit Preparations  
We consider supplying high-quality accounting solutions by using preserving affordability, reliability, and productiveness in the top.
According to recent surveys, outsourcing accounting processes can save your accounting cost around 18%. In facts, outsourcing saves your precious time and money both.
Let's see the subsequent advantages when you outsource your accounting process.
Lower expenses
Professional Understanding
Improve Productiveness and Efficiency
Reduced Risk
Enhance customer support
More Time To Think
Make Extra Money